We've worked hard to make WikInsights more appealing and fun to use. Now it has a graphical interface with a graph view of the neighbours of Wikipedia.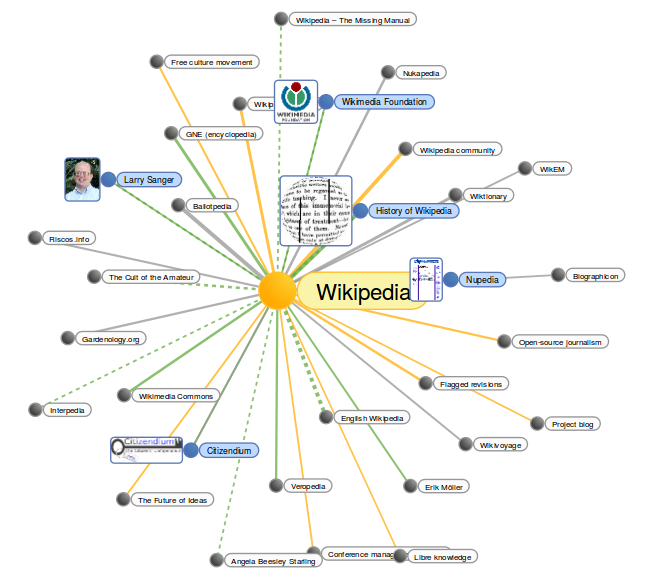 Of course, the graph is dynamically generated and expose the most relevant neighbours along various dimensions, it's not a view of the Wikipedia page graph.
A very fun thing to do in wikinsights is to compute the similarity path between two pages. You can discover the path between the Green Lantern (movie) and a Lantern :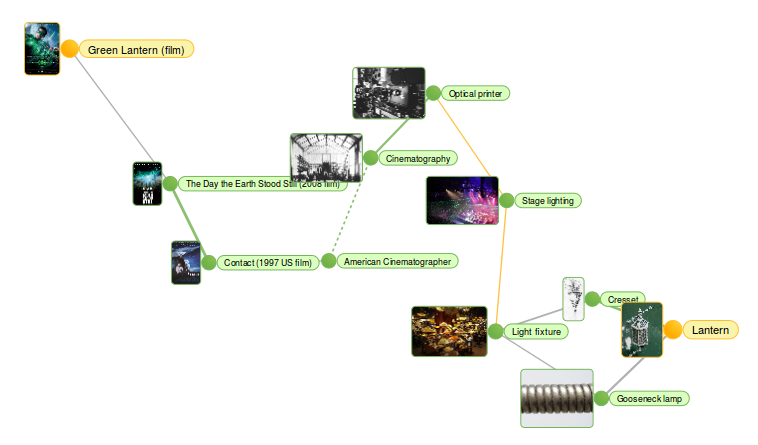 Have fun with it, and enjoy discovering new and relevant pages.